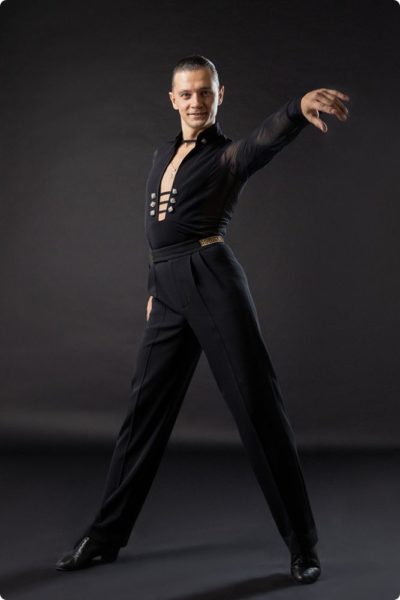 Dmitriy | Head Coach and International Dance Teacher
Dmitriy says :"I am a dancer and dancing for me is not something I do, it's something I feel. I dance because it makes me feel free yet connected. I cannot imagine myself without dance. For life, you need water and air, and that's what dance is for me, it's what I need".
Dmitriy started his dancing journey at the age of 13 in Kharkov, in Ukraine. Since then, he danced in several dance clubs and competed in different national and international competitions receiving multiple titles and awards. He became the champion of Ukraine, a 2 times finalist in the European Championship and a semi-finalist in the World Championship in Paris, France. He also got into the top 100 best couples in the world at the Blackpool Dance Festival, in Blackpool, United Kingdom.
Dmitriy is highly trained and had lessons from the best coaches in the world such as; Gaynor Fairweather (England), Mirko Saccani (Italy), Rude Vermi (Netherlands), Yulia Zagoryichenko and Riccardo Cocchi (USA), and many others.
He started his teaching and coaching career at the age of 18. It was when he realized that there is something else which he loves just as much as dancing and that was it. Dmitriy believes that teaching isn't just a transfer of knowledge but rather an improvement journey which he lives with all his students. He loves to see the change that they experience in their level, skills and even life. He loves to share their awe moments and achievements, He always expresses his excitement when he sees how  his  information is understood, translated and executed differently by each student "I am in constant amazement when I am teaching." – He says.
As a professional teacher and coach, He also worked with many top couples and he worked in different parts of the world form Turkey, Hong Kong, Ukraine, Russia and finally in the United Arab Emirates.
Dmitriy's motto is "Dance with love".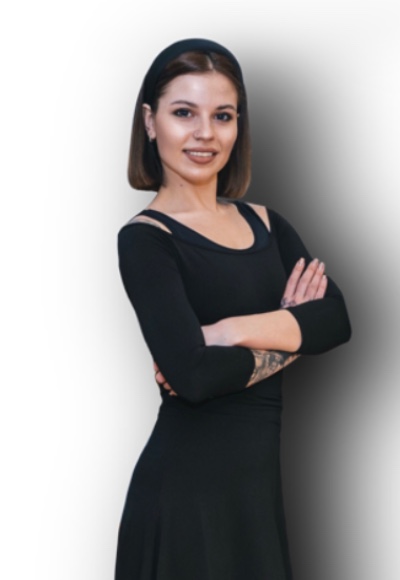 Irene Zaiats
Irene Zaiats, also called Iryna is a professional 10 dance instructor who has been dancing ballroom dancing for over 18 years.  She began her career in Ukraine and had her first competition when she was 5 years old and after that competition with all its thrilling emotions, the shiny ballroom, the energy of all the dancers around, she realized that dancing was all she wanted to do and she remembers thinking and saying to her mother: «I will dance for the rest of my life.»  Irene, is a champion of Ukraine in the Latin American Program and she has won many international competitions including European Championships.  She started her teaching career at the age of 15 and has worked with both kids and adults.  Irene has landed here from Turkey where she worked for the past 3 years as a dancer and head coach in one of the best ballet theatre in the country and with the best dance crew with dancers who came from different countries and were masters in different dance styles, and that's how she acquired different skills and learned different styles of dance such as: Modern, Contemporary, Jazz-Funk, Hip-Hop, etc. Irene is the true definition of what we call a universal dancer, but her heart remains with Ballroom dance.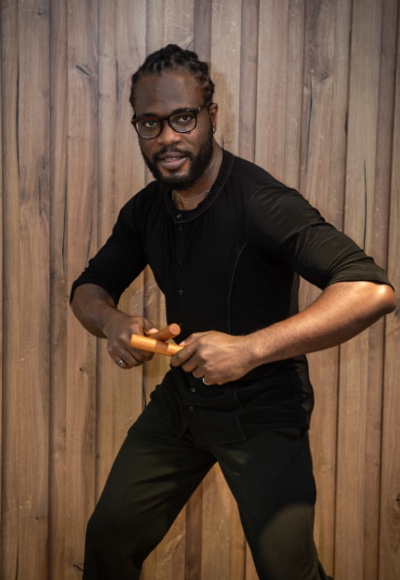 Kenneth Ugo
Kenneth is our social dance master. He is passionate and a creative professional dancer and teacher. He has 7 years of teaching experience and 10 years of professional dance experience. He studied performing arts in Nigeria and did intense professional dance training in Lebanon.
He is 2 times champion of IDO salsa show dance in Nigeria.
He is also a Nigerian salsa and kizomba ambassador to West African latin festivals where he teaches and performs internationally.
With his exceptional communication skill, leadership skills and ability to coexist with all kinds of individuals he has achieved good success in impacting so many of his students with his vast knowledge and passion of dance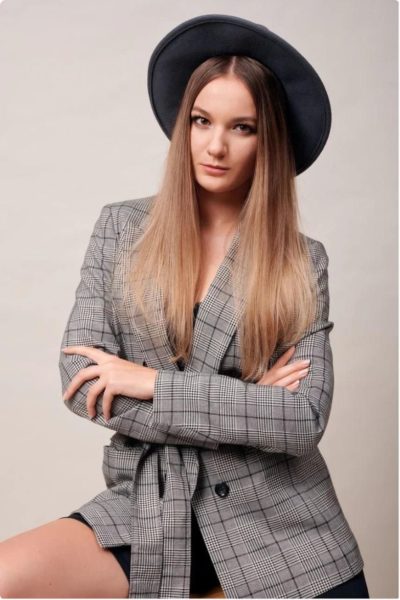 Alina Adamovich
Alina is from Belarus, a beautiful country with deep history. When she was a young girl she dreamed about a big city, an energetic life full off adventure. The life where she could develop herself and do a lot of things. She tried to imagine herself in a musical where everyone is dancing and singing. That picture was the perfect life for her. She was eager to dance and she went to ballet school where she could see the beautiful swans while they were dancing, and she  wanted to do the same. That passion, pose, posture was fascinating. Unfortunately, she couldn't continue to dance.
When she was a teenager, she moved to a big city to finish her studies and she successfully graduated from Linguistic University where her passion became in literature. Books inspired her to follow her dreams and to believe that dreams can come true. With this belief she  decided to move in Dubai. One of the puzzles of that perfect picture of her life started to look real but her work did not allow her to be creative and dance. She wanted to add what she calls «red pepper" in her life and where she can have a  fun and some rhythm. So she joined our team, in Dance studios she thought: "That is my chance. I can create the picture of my perfect life! Here I can combine energy, creativity, passion of dance and I able to know more about it.» Alina is the energetic, friendly face you will always interact with to manage your booking and help you with all administrative tasks.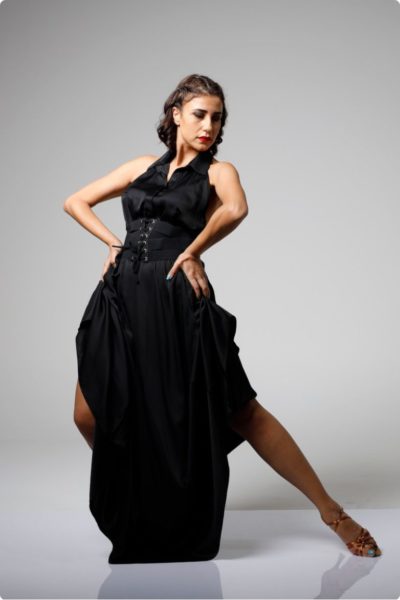 Sabrine Abu Sabaa | Manager and Pro-Am Dancer
Sabrine is our manager and she's also a pro-am dancer, so you will often see her in our studio's dancefloor practising or participating in DanceSport competitions. Dancing has always been a passion and she was always amazed by Ballroom dance growing up watching the different dance shows until she decided she wanted to learn this art. Her dancing journey only started when she moved to Dubai and met her partner and dance coach Dmitriy. Together they competed in different Pro-Am DanceSport competitions, performed different showcases and took the torch of management of Dance Studios from its previous owners Anita, Yana and Janos.
Sabrine is very passionate about what she does and is always happy to share her own experience being a Pro-Am dancer herself. She feels it's a pleasure to guide and support all other dancers in all aspects related to this form of art, starting by the management of the studio itself to all inquires related to preparing to the different showcases and competitions, what to dresses to wear, what are the most comfortable dance shoes and which hairstyle would better suit you.