International Latin Ballroom is the English version of the American Rhythm and is a DanceSport category consisting of a set of partner dances, which is danced and enjoyed both socially and competitively around the world. Each of the dances have a distinct mood and rhythmic interpretation.
The Latin dances are more overtly sensual, with skimpy costumes for women and tight-fitting ones for men. More variation in movement is allowed than in the Standard dances. Close, semi-open and open figures are danced. Choreography is now extremely important. Hip action is common; and athletic and balletic maneuvers are common. Two Latin dances are progressive (samba and Paso doble), but there is no obligation to move in any pre-set manner round the floor.
Our Latin dance classes in Dubai – is a fun hobby for everyone
By attending our dance classes, you'll get more than just learning some dance steps, positions and movements – you'll learn how to be more unselfconscious, graceful and attractive. Yes, Latin dancing classes can shape your body beautifully and this is one more reason to practice expressive Brazilian Samba, lightsome Cuban Cha Cha Cha, erotic Afro-Cuban mix of Rumba, Paso Doble imitating the Spanish corrida and sparkling Afro-American Jive
As one well-known proverb says, 'If you can walk, you can dance.' Whether you have some dance experience or none at all, we offer specially designed lessons and dance programs for each dance level. Our experienced instructors will help you become a great and confident dancer, no matter what skills you have. With our lessons you will be able to hit the dance floor with style.
Sign up for your first dance lesson
Latin dances courses we offer:
Latin dances classes for beginners
TThis is a group course is designed for absolute first timers. Our experienced dance instructors will help you learn basic Latin dances steps and hit the floor! No dancing experience needed.
Things you will learn:

Basic moves and steps to feel confident on the dance floor
How to feel the music and rhythm
How to lead for men and follow for women
Dancing posture, elegance and sensuality in Latin dances.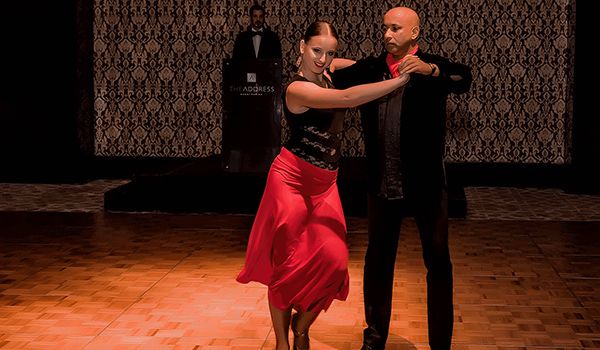 Advanced Latin dances classes
This group course is designed for those who have already mastered the basic steps and different salsa moves, including the difficult ones. Our professional dance instructors will develop your dancing skills and enrich your own style.
Things you will learn:
Advanced arm-styling and partner connection;
Improvisation in footwork and partner-work;
Advanced turn-pattern combinations and hand tricks;
Developed tilts, jumps and finale variations.
Private Latin dances classes
Our custom-designed individual lessons will let you get the most from dance training. We tailor lessons to suit your needs so that you can progress at your own pace. This course is a great option if you are worried to join group lesson and want to boost your confidence.
Things you will learn:
Foundation of movement;
Basic dance figures and steps to feel confident on the dance floor;
Musicality and social dance etiquette;
How to lead/ follow.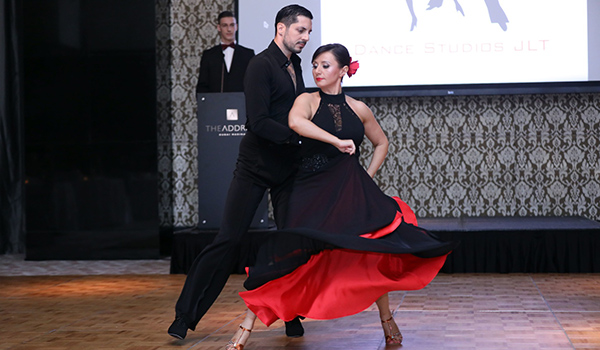 4 professional dance instructors
You will work with professional dancers, winners of multiple dance championships. Modern dance school with an effective education program for adults in Dubai. Whether you are a newbie, amateur or a professional dancer, we will help you develop and improve your dance skills! We design a special customized program and schedule for every student to achieve their dancing dreams!