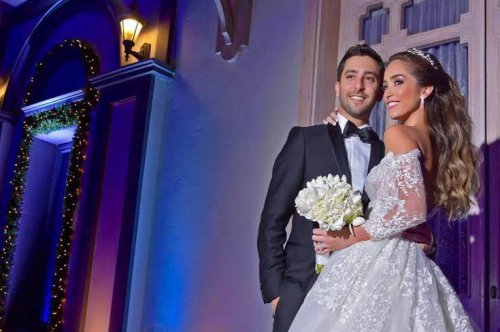 My "then fiancé" and I came to Dance Studios in October to attend a couple of classes for our first dance that took place in December. We were so excited as we had never taken any dance classes before. Maria was our dance instructor, and she was great! She really was so patient with us the entire time, especially since it took us a while to get the steps correctly during our first few lessons, trust me lol! She was also very friendly, and she made it super fun. The choreography she taught us was super cool and perfect for the song we chose. The most important thing is that we perfected it the day of the wedding thanks to her! Everyone loved it and was amazed. Thank you so much Maria, we couldn't have done it without you!
— Amira & Basem Mougharbel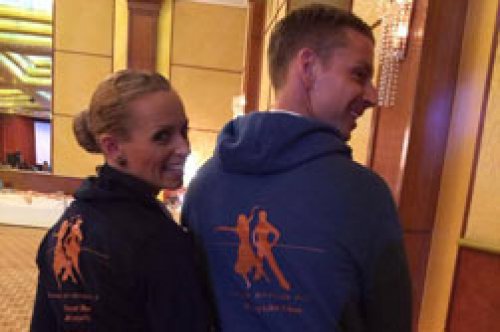 "Love Dance Studios Dubai (JLT)! We have been dancing with them for nearly 2 years and all the teachers are fabulous - really patient, great fun and extremely talented. It is great that they have opened their new studio in Downtown Dubai, which is very near to where we live. It is such a good feeling to forget work and all your troubles and just have fun learning a new skill."
— Lizzie and Robert Flaws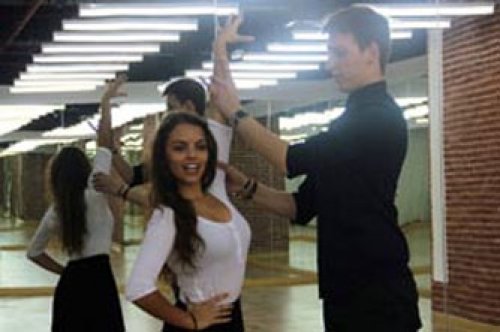 "My life has always beeni linked to music and dance.
I've tried various dance styles before, but one of my biggest dreams was to start ballroom and latin dancing.
After I graduated, I finally found the time to try ballroom dancing at Dance Studios JLT.
I automatically felt welcome and the whole team created a very warm and friendly atmosphere.
My teacher Dusan is not only a great teacher, but a phenomenal dancer himself and it's really inspiring to learn from someone who is so professional and dedicated.
He found the perfect balance between fun and work during the lesson and I truly believe that with his help I could become the dancer I want to be.
I really appreciate the fact that Dance Studios JLT is a dance school which honestly concentrates on making you a better dancer instead of trying to lure and attract students with "glamour" or "bling – bling" packages.
Keep up the good work! :- )"
— Katia Bischoff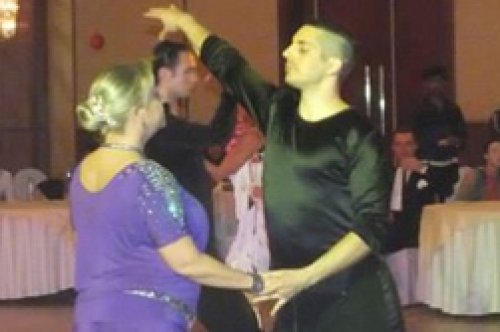 "Having been dancing with JLT Dance Studios for a little over 2 years I am extremely comfortable with the professionalism, friendliness and dedication of all the teachers.
They are all accomplished dancers themselves who dedicate their lives to dance…..and it shows! Every class, I have 100% of my teachers attention – with a genuine feeling of him wanting to make me the best dancer that I can be – no matter what level I am or what level I am ready for.
Janos is not only an amazing dancer however a great teacher who I am very happy and proud to have training me.
I have met some lovely students in the studio who have become very good friends.
No matter how young or how old you are when you start (and I am very much the latter!) …dance does something to your inner soul. My dance motto "I dance to express, not to impress".
A very big thank you to Janos and thank you to JLT Dance Studio!"
— Tanya Engvig, Competitive Dance Program Student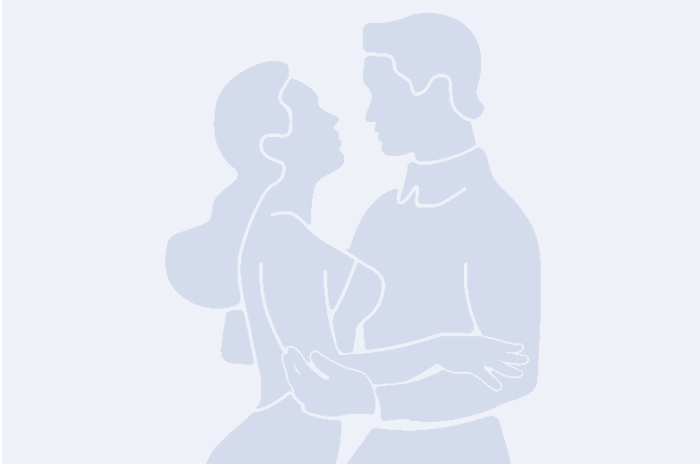 "I moved to Dubai only a few months before my wedding in 2012 and wanted to surprise my bride by learning to dance. Dance Studios JLT was my partner in this endeavor. The instructors are friendly, professional, and talented. The facilities are great and the environment is fun and encouraging.
My wife and I have continued lessons for almost two years after our wedding. Our private lessons have been a wonderful experience that has allowed us to learn a variety of dances and get a little exercise while learning the art of dance. As transient expats there is a chance we will leave this city, but thanks to the team at Dance Studio JLT, we will dance together wherever we travel."
— Nathan Jones and Erin Bowen-Jones, Basic Program students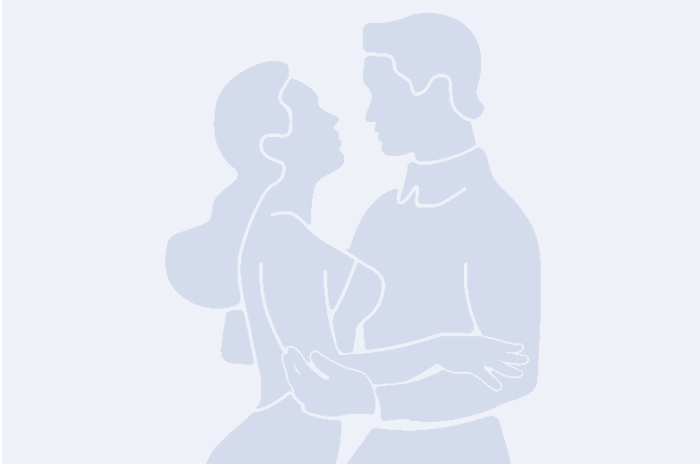 " I have 51 years old and could not even dream that I will ever be able to dance. Since I started learning to dance in Dance Studios JLT I have not only found a new passion in my life but I also found a place with amazing teachers, dedicated professionals and if it was not enough very nice persons. Thank you all for giving me one more reason to be happy to come back home."
— Brigitte Chemla , Basic Program Student , Winner of Pro/Am American Smooth Challenge at World Masters in Austria , 2013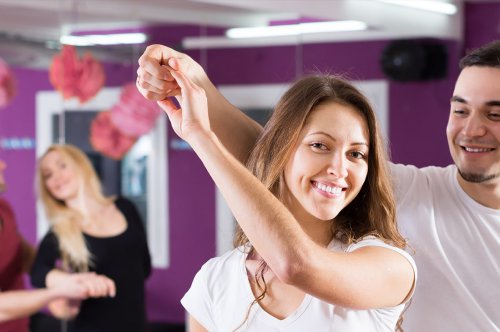 "We were looking for a professional dancer to assist with the choreography of the first dance at our wedding – an important part of our special day which we would like to remember forever. Dance Studios JLT was ready and willing to assist from the start and very accommodating to our needs. We would highly recommend Dance Studios JLT to anyone looking for a dance lessons, from beginner to advance students. The staff and instructors have been friendly and helpful from the start and the facilities well maintained. Class times are conveniently scheduled so that even a busy corporate couple can attend a 45 minute lesson. Thanks Dance Studios JLT for the excellent service. Keep up the good work!"
— PJ and Nikki Visagie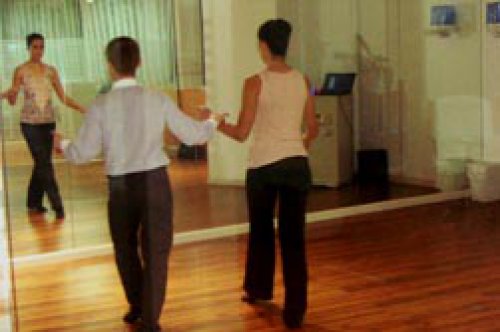 "I like to think that dreams are coming true in Dubai, and dancing studio helped me to start fulfilling one of mine. Since I was a child I have always been fascinated by beautiful world of grace and music. And though I realized it takes lots of work to learn to dance, but it as well seemed so much fun. Somehow I did not have a chance to do it when I was a child and than I though it was too late, though here in Dance Studios JLT I have realized it is never too late to do something you enjoy. I was quite surprised to see how many people enjoy ballroom dancing and was very lucky to meet my partner here. We have so much fun at the classes, and it's a wonderful feeling to realize that you improve, that you've just learned something new! The people working at the studio deserve a special word of appreciation as every visit is an enjoyable experience thanks to their efforts."
— Ekaterina Isakova, Beginner Program Student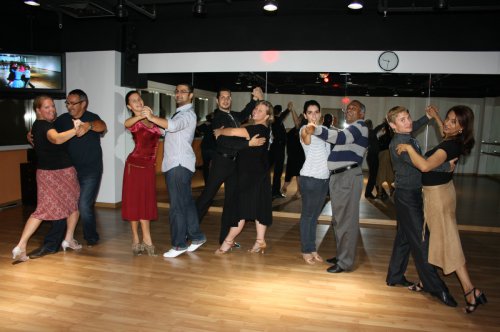 "I love dancing so much! Actually I love music, I think it's the most important thing in my life. Here, at Dance Studios JLT I realised that you can feel the music every moment, in every part of your body. You can dance the music- that's great! Besides I met many interesting people. One of them is my teacher Arseniy, after his lessons I think I could be a professional! After just one month I know a lot of specific things about dancing. I also met my partner at DS JLT and I am happy to dance with her-she is dancing better then me but I believe I can achieve her level soon. The ability to dance makes you feel free every day and every time.. If you want to start dancing – don't be ashamed, just try! Good luck to everyone!"
— Max Shurygin, Beginner Program Student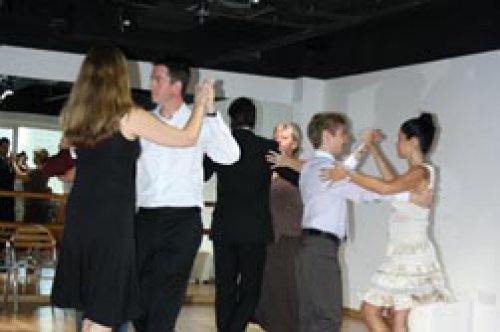 "Struggling to adapt to Dubai, I was in search for some fun activity until I found out that a new school for dancing was opening soon, I was among the first students who joined and that's when I met Dance Studios' team. At first my husband was taking lessons with me. Being as impatient as one can be I never thought I would go far in the program. After all dancing was a rigorous discipline. But thanks to Dance Studios' instructor's patience and love of teaching, I saw myself getting attached to the classes I was taking. Unfortunately my husband with his tight work committments had to quit so I was left without a partner. DS' worked it out for me, knowing that I needed a male leader to get me through my lessons, my dance instructor became my partner on my classes. His gentle ways combined with encouragement infused me with joy everytime I danced.
And here I am dancing with them, enjoying my time and giving my body the exercise it needs and my mind the boost to get me through my days!"
— Karen, Basic Program Student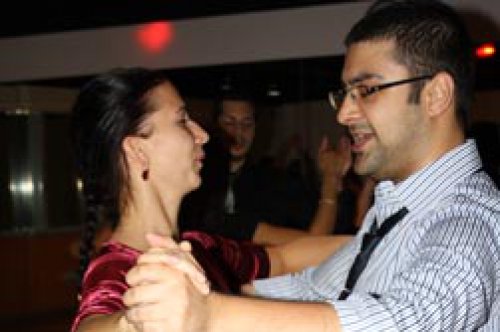 "My love for Dancing brought me here, but what these guys are capable of giving is what keeps me asking for more".
— Abood Akkad, Intermediate 1 Program Student