Enjoy salsa lessons in Dance Studio Dubai. We offer group as well as individual lessons from top Dubai professionals. Salsa has become one of most popular dances today. You can easily find plenty of socials and salsa parties in every city, wherever you go. The greatest thing is that anyone can learn how to dance salsa. There is a well-known saying — if you can walk, you can master Salsa.
Unique salsa dance philosophy will capture your heart forever
Salsa is a vivid mixture of reggaeton, bachata, merengue and other Latin representatives. It is an international movement that brings together thousands of people all over the world. Ballroom Latin dancing put competition to the cornerstone, but salsa has a different purpose.The main idea is to allow anyone going to a club after a hard working day and kicking up heels for a pleasure. However, if you have the competitive spirit, there are a large number of competitions. Salsa gives so many opportunities for development — you just need to have a desire to grow and our professional instructors will help you with the rest.
Salsa lessons in Dubai — Never late to learn?
This is like love available for all ages. Add to the ballroom lessons regular classes at home and the result will be visible very soon — you'll become a great dancer. Salsa dance videos will help you much to make a progress! This is really inspiring! It is very sensual and basic steps are very easy for beginners to pick up. And by the way, salsa dancing classes are the easiest way to keep fit. Check out our photos and videos and our students' reviews. Don't hesitate to contact us with any questions you have about our Salsa lessons. Join us today and try out some salsa dancing or give a gift of dance with our Gift Certificate!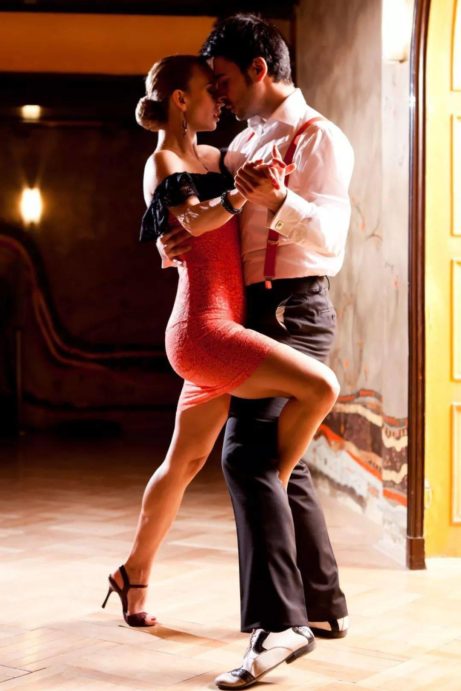 Sign up for your introductory dance lesson
Salsa dance courses we offer: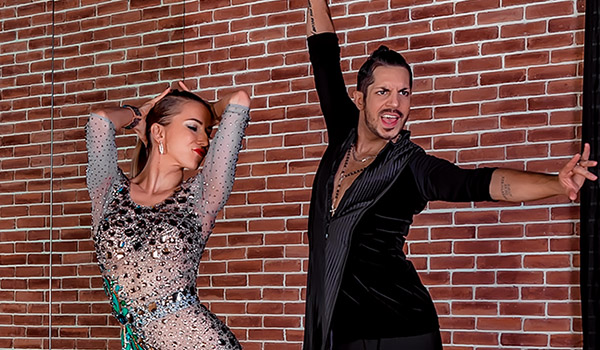 Salsa classes for beginners
This is a group course is designed for absolute first timers.
Our experienced dance instructors will help you learn basic salsa steps and hit the floor! No dancing experience is needed.
Things you will learn:
Basic salsa moves and steps to feel confident on the dance floor
How to feel the music and rhythm
How to lead for men and follow for women
Dancing posture, elegance and sensuality in salsa.
Advanced salsa classes
This group course is designed for those who have already mastered the basic steps and different salsa moves, including the difficult ones.
Our professional dance instructors will develop your salsa skills and enrich your own style.
Things you will learn:
Advanced arm-styling and partner connection;
Improvisation in footwork and partner-work;
Advanced turn-pattern combinations and hand tricks;
Developed tilts, jumps and finale variations.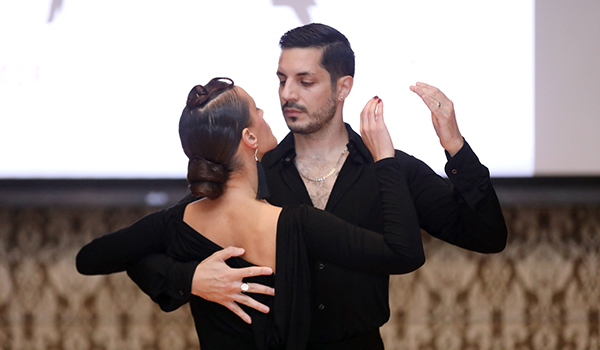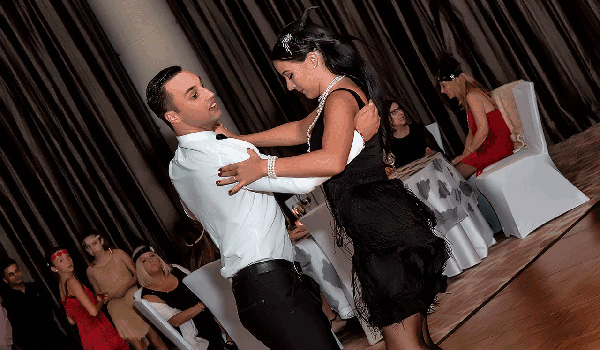 Private salsa classes
Our custom-designed individual lessons will let you get the most from dance training. We tailor lessons to suit your needs so that you can progress at your own pace.
This course is a great option if you are worried to join group lesson and want to boost your confidence.
Things you will learn:
Foundation of movement;
Basic dance figures and steps to feel confident on the dance floor;
Musicality and social dance etiquette;
How to lead/ follow.